This spring we are bolder if it comes to the makeup and keener on experimenting with colours. In the 2017 spring-summer season, the stylists working on the backstage of the fashion shows recommend classic solutions in eye makeup such as smoky eyes, eyeliner lines, coloured pigments and other colours than black mascaras. Have a look on some trends that will be on this season.
Think pink – pink eyelids, eyebrows and eyelashes
Pink colour can be found this season not only on the cheeks and lips. Pink eyeshadows could have been easily spotted during many fashion shows. At the Pucci show, the emphasis was put on a strong fuchsia, the makeup looked like the eyelid was covered with a pink pigmented finger. At Biagiotti pink was used to create a smoky eye makeup and strong pigment was applied on both the upper and lower eyelids. Here you have the propositions I like: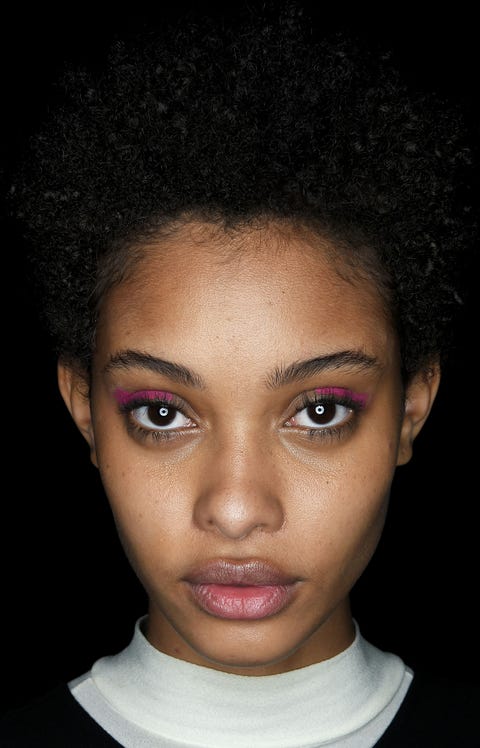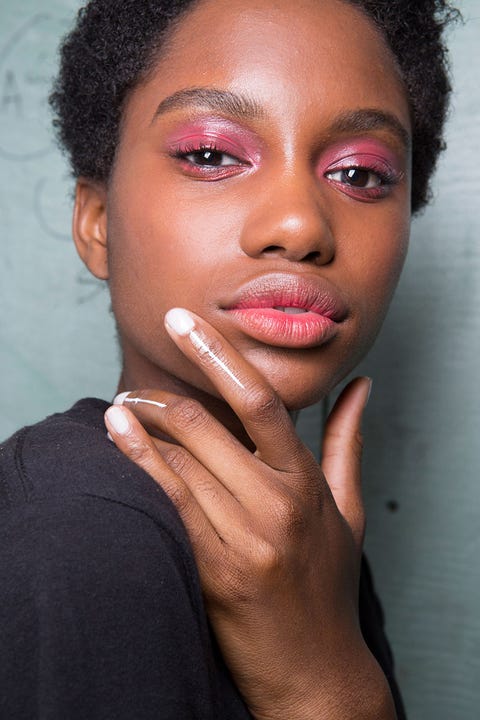 (Difficult) shades of blue
Blue shades are a hard topic, because they do not go well with many thing, unfortunately.  However, blue is worth trying so get the inspiration from the runways and see how it should be worn. It is a good idea to combine a lighter blue shade with a stronger blue shaded eyeliner that we apply to our lower eyelids. Also note that a cobalt eyeshadow might be a good alternative to the often-used graphite or bronze.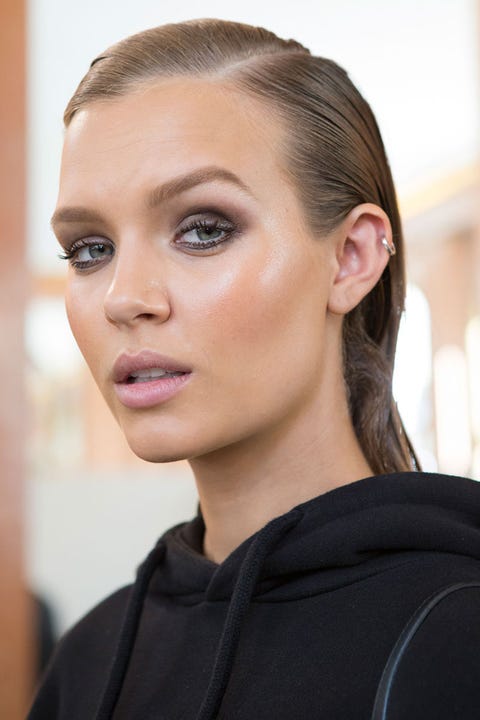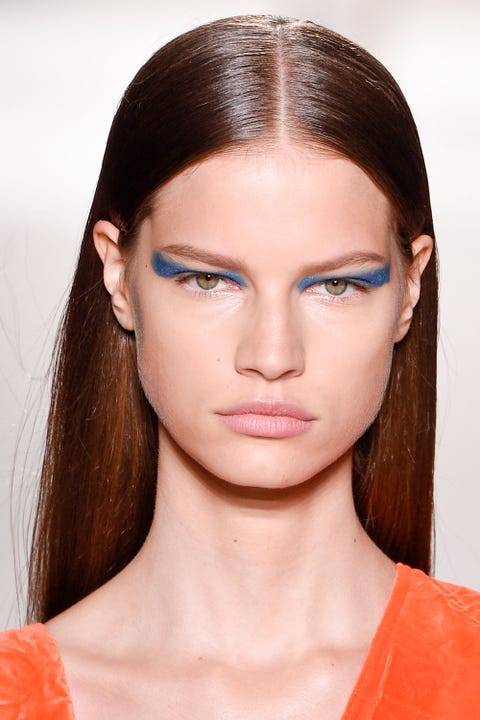 New idea for an eyeliner
Eyeliner is definitely a beauty product that everyone should have in their vanity case. This spring-summer 2017 season, we use it for creative eyes decorations like dots and tiny figures or simple thin lines, where the line from the lash line was moved to the border of the moving eyelid. Many can find as an Interesting idea the dots painted on the lower lid that models really like. Here you have a picture of Cara Delevingne with such a makeup. I really do like this trend as it can be both elegant and cute. Also, remember that this season it is worth trying eyeliners in other colours than black. For example, pick a dark turquoise shade that would go perfectly well with a blue eyeshadow.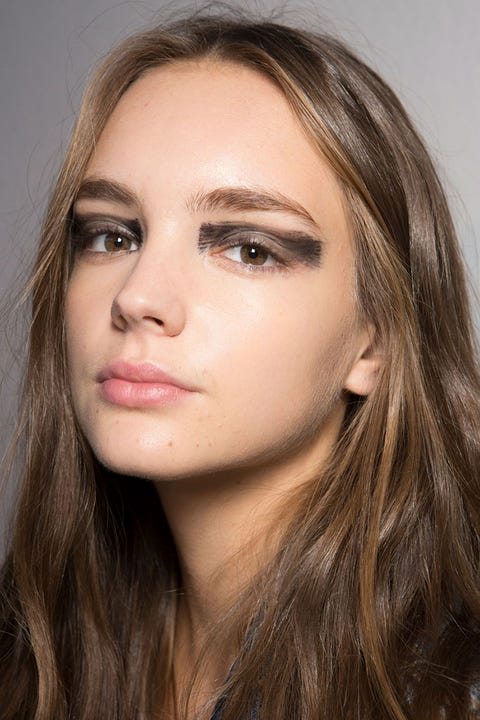 Glittering make-up and glitter on eyelids
Glitter in general should be reserved for the evening, but this season this rule doesn't apply anymore and we can also shine during the day, hooray! For the lovers of a delicate make-up, the solution will be a shimmering shade –  it's a colourful pigment covered with a lip gloss. Do you prefer more shiny pigments? Think about a brocade and a strong red pigment stripe or try the idea when the glitter is combined with coloured shades. For an evening, late celebration get the gold, metallic shadows on your eyelids, I guarantee you will look gorgeous.